The Holiday Season is coming and it's a perfect time to connect with your customers cheerily. Whether you want to show your loyal clients that you care, warm up current leads, or even tempt new ones with some strong Branding Campaigns, there's a huge scope in these Holiday seasons for your marketing gains.
The Stats given below is the proof that shows the drastic growth for Holiday Sales Retails in US for year 2002-2020.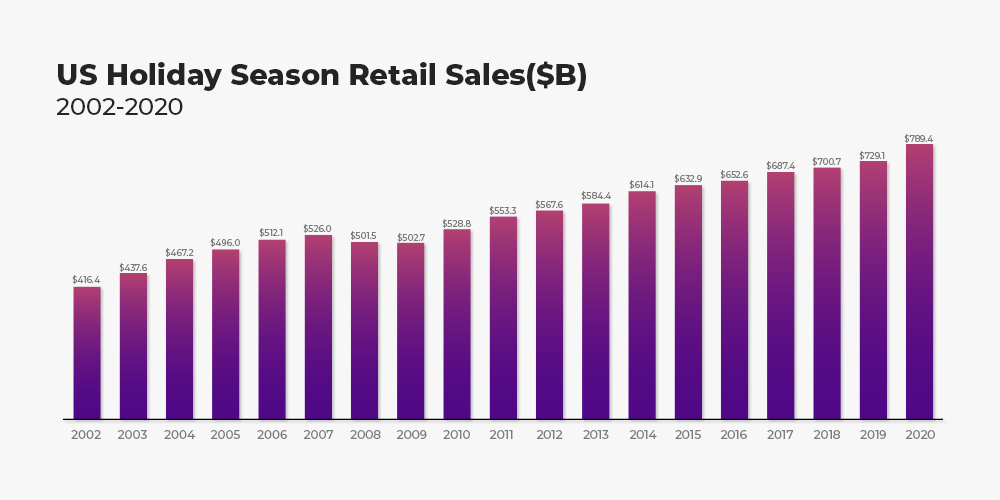 Be a brand whose campaigns delight the customers instead of adding to the holiday noise. Try to evoke emotions in them. For the majority of Shopify businesses, the Holiday Season is the busiest time of the year.
However, marketers and business owners both understand it's a big opportunity to strike big and the chance to boost sales before the new year arrives. As more and more consumers shop online, the planning phase becomes the most significant part of your successful season.
While it might seem early to plan for winter, it isn't! The earlier the better. You can adore your audience with personalized e-gifts, handwritten notes, company exclusives, and much more. A well-designed Holiday Marketing Strategy significantly boosts your Shopify Store sales and also retains customers by strengthening relationships with them.
An effective Marketing Campaign can engage customers. If you are on top of their mind, it gives you a definite edge over your competitors.
The following table shows the upcoming Festive season sales calendar from last 3 month of 2022.
| Occasion | Date |
| --- | --- |
| Columbus | October 9 |
| Diwali | Nov 12 |
| Halloweens | October 31 |
| Thanksgiving | November 23 |
| Black Friday | November 24 |
| Cyber Monday | November 27 |
| Hanukkah | December 7 |
| Christmas | December 25 |
The Holiday Shopping Season normally begins with Halloween and Black Friday & Cyber Monday and leads up to the slew of December Holidays, including Christmas, leading up to New Year, and finally continues till Valentine's Day & Easter.
Get Ready For The Holiday Season 2023
If you want to capitalize on your Holiday Campaign, it is essential to plan to make it successful. When executed effectively, the HolidayMarketing Ideas attract your customers to make more purchases.
Key Aspects of a Successful Holiday Marketing Strategy
Let's discuss some key aspects that create a Successful Holiday Marketing Campaign and provide a great Shopping Experience:
Define Your Audience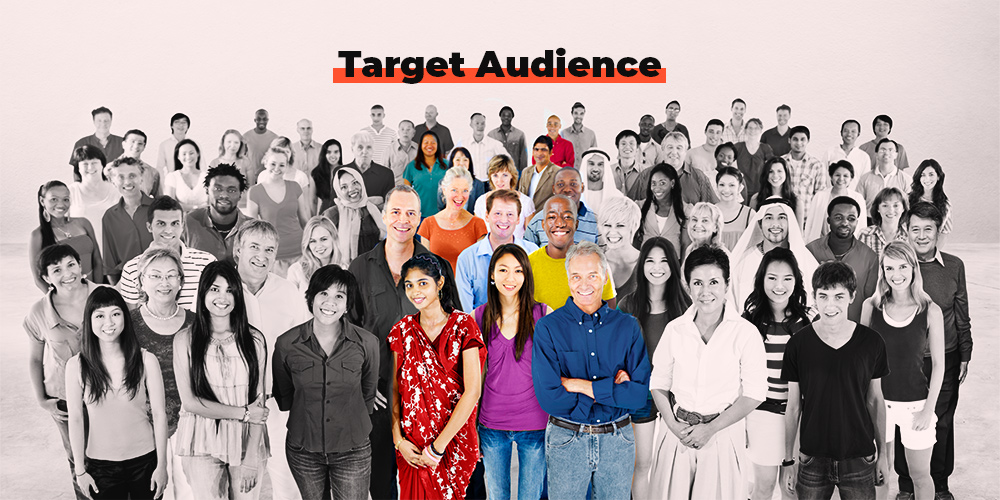 Identify and divide your Target Audience and collect detailed buying insights about them such as what kind of products they like in what price range. Learn about their preferred channels. What is their preferred information gathering device, their desktop or mobile? These insights will be very helpful in making informed marketing decisions for Holiday Promotions.
Review The Previous Holiday Marketing Campaign
A thorough audit of the previous year's Holiday Campaign's performance will help you to understand the behavior of your Target Audience. You can learn from past customer trends and also how they impacted the growth of your business. Collecting and analyzing all the information will help to define objectives for a better Holiday Marketing Strategy.
Set Up Your Goals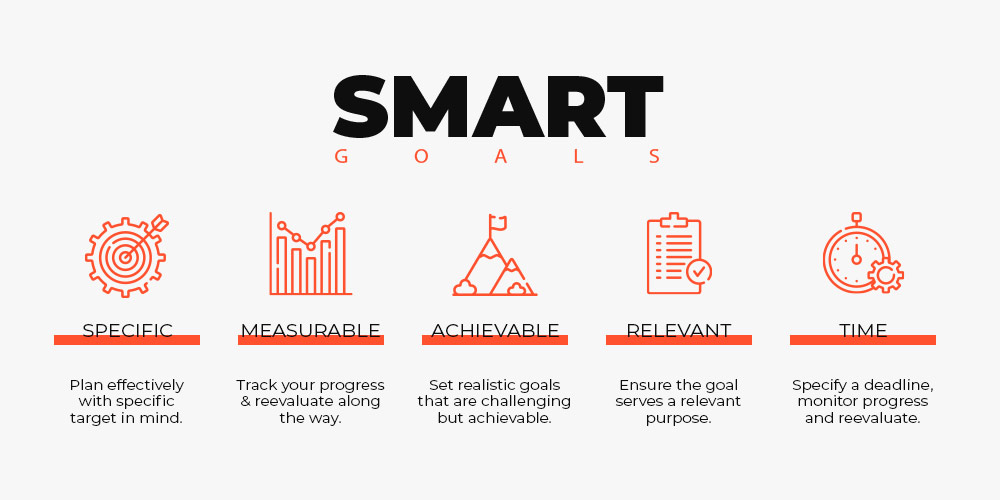 After auditing the previous Holiday Campaigns and understanding your Target Audience, you can set realistic goals for the upcoming Holiday Season. The insights will help to make your goals more customer-centric at the same time while getting as many sales from holiday shoppers as possible.
Monitor Your KPIs
When you are done setting your Holiday Marketing Campaign targets, you have to define the key business KPIs to achieve a specified percentage of growth in your Shopify Store sales. You have to identify the customer engagement processes and tools you need to interact with customers instantly across their preferred channels. It will deliver an excellent Holiday Customer Service Experience.
Read More: 25 KPIs That Measure Performance, Success, And Growth Of Shopify Mobile Apps
How To Begin Your Holiday Marketing Campaign 2023
Holidays are coming and everyone is gearing up for the best time of the year. Whether its Shopify Store owners or their customers both of them want to have the best deals of the Holiday Season.
12 Holiday Marketing Ideas That Will Boost Your Sales
Table of Content
Step 1. Give Your Website The Holiday Vibe And Attract Customers
Step 2. Give VIP Customers Early Access
Step 3. Run Holiday Giveaways on Social Media
Step 4. Don't Forget Mobile Marketing
Step 5. Video Marketing Is The New In Thing
Step 6. Everyone Likes Free Gifts – Use Them In Your Marketing
Step 7. Offline Marketing Is Still Very Important
Step 8. Give Flash Deals And Increase Your Per-Customer Order
Step 9. Paid Campaigns Actually Pay
Step 10. Get Personal With Email Marketing
Step 11. Existing Customers Are The Backbone of A Business
Step 12. Competition Is Increasing And Be Prepared For It
Step 1. Give Your Website The Holiday Vibe And Attract Customers
The Holiday Season brings about almost 30% of annual sales for businesses, making it the most lucrative time to get a big boost in revenue. Hence, preparing your Website or Mobile App for holiday shoppers can be the Best Holiday Marketing Campaign.
An updated home page design and Christmas Holiday Themes show a higher level of engagement, which enhances the user experience. You can ramp up your website by adding some holiday-specific elements to provide a fresh look, especially around the holidays.
Tips To Personalize Your Website For Holiday Marketing Campaigns 2022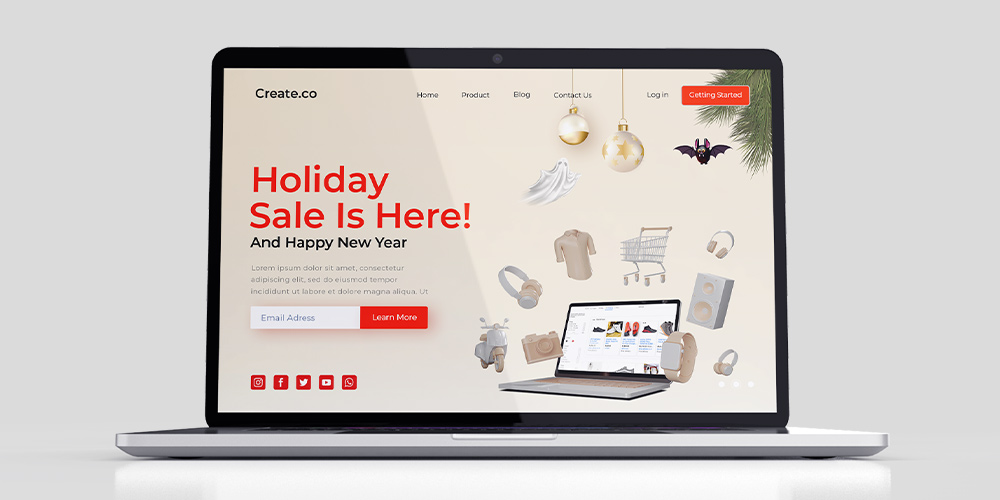 Highlight Festive CTAs: Holiday-specified calls to action are a great way to get your Shopify Store customers in the shopping spirit. Make sure to take the time to optimize your CTAs to boost the highest number of transactions during the Festive Season with the use of the right copy and color.
Keep Your Messaging Clear: Make sure that your website messaging or Mobile App notifications are crystal clear. It should convey the benefits the customers would avail by purchasing your products or services.
Add Personalized Holiday Greetings: Use personalized greeting messages through the live chat to grab the fancy of the website visitors and entice them to browse through the Holiday Deals.
Create Banners or Pop-Ups: Design banners and pop-ups that include information about a major site-wide sale or a significant sale on your Mobile App for an entire product category.
Improve Website Loading Speed: Just a one-second delay could trigger a 7% drop in conversions. Page loading speed highly affects the experience of website visitors, especially during the holiday rush.
Step 2: Give VIP Customers Early Access
Reward your subscribers with early access to deals before the holiday begins. This encourages customers to buy ahead of the holidays. Your Shopify Store subscribers will feel special that they can get a good discount right now and before everyone else.
You can also encourage your loyal customers by sending email campaigns with a significant discount only to them, exclusive deals to customers that get involved by sharing their photos, stories, and reviews, and also provide early-bird discounts on social media platforms to create a good buzz before the Holiday Season officially starts.
How Does Early Access Help Make Your Holiday Marketing Campaign Effective?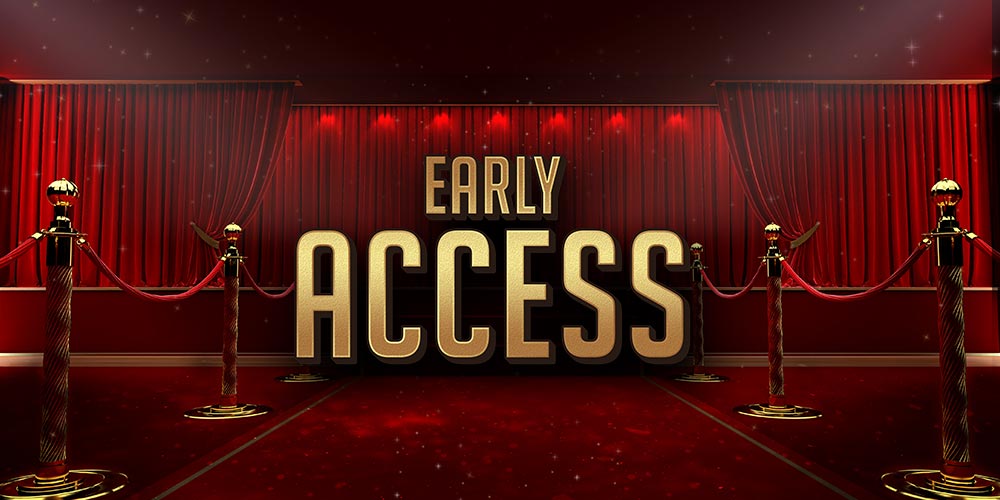 a. Provide Early Access: Give your premium customers the benefit of early access as it helps to retain your best customers with exclusive Holiday Deals And Special Offers.
b. Delight Your Clients: Special treatment and a sense of exclusivity will make VIP Customers happy and keep them buying for a long time to come.
c. Start Sales Early: It benefits you to start sales early on, before the holiday frenzy. It makes it easier for you to manage and fulfill orders before the holiday chaos.
Step 3. Run Holiday Giveaways on Social Media
Giveaways are a great way of engaging your followers as well as a very cost-effective way to acquire new followers and build hype for an upcoming event. Typically, asking followers to like, comment, share, etc. is a great strategy to get even more engagement on your giveaway.
Brands have been using giveaways for years, hoping to gain interest and sales for their services or products. By using giveaways and promotional contests, you can get your Shopify Target Audience excited about the upcoming holidays as well as your brand.
Depending upon the size of your team and budget, you can easily opt for a Twitter hashtag contest, run a festive quiz, a photo caption contest on your Facebook page, or make a wish contest.
You may also like: Tips For Effectively Promoting Your App On Social Media In 2022
Step 4. Don't Forget Mobile Marketing
Mobile phones bring over 61% of the web traffic to retail websites. Nowadays most shoppers like to browse through products and order them on the move. You simply cannot ignore the power of mobile phones. Rather, you should focus on a focused mobile marketing strategy for the holiday season.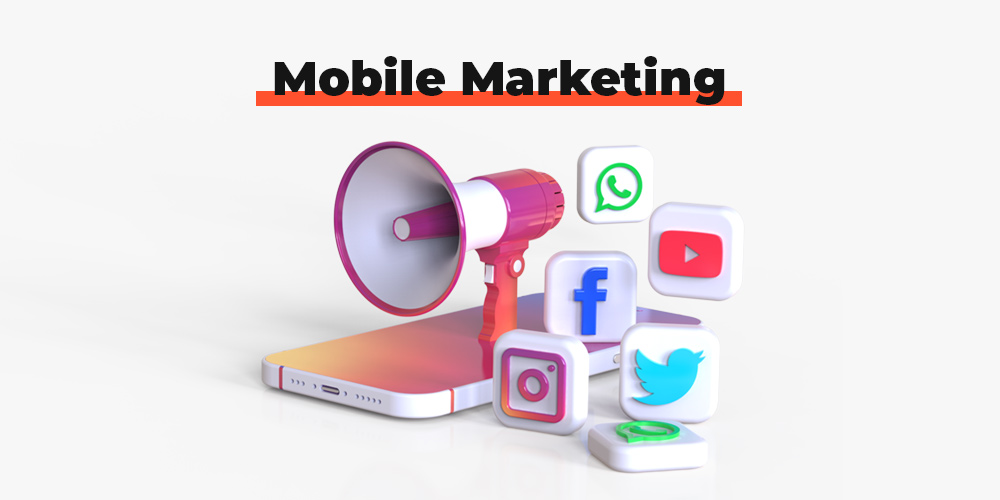 Last year over $35 billion of sales was made by mobile devices during the holiday season. Optimizing your Shopify Mobile Apps for the holidays can boost sales conversions and also give great customer experience examples.
For example, Walmart reworked its SEO strategy for Mobile App and gave a preview of its upcoming deals to users who downloaded the app.
Similarly, Amazon offered mobile-centric deals that were only available on its Mobile App and offered customized incentives to its app users through push notifications. It significantly enhanced the traffic to their Mobile App and improved user engagement.
Mobile Marketing Strategy Best Practices
Use A/B testing and ensure the best quality customer experience on your Mobile App. While you are optimizing your messaging, consider your onsite mobile experience. For example, form filling on mobile devices can be clumsy. You can elevate your onsite user experience with expanding mobile CTAs.

Not using a mobile app? Planning to get one soon? Let MageNative help you with it and get ready for the Holiday Season 2023.  
Step 5. Video Marketing Is The New In Thing
Video marketing allows you to promote your overall brand, not just your services or products. A video message is the best way to communicate a holiday message.
Why Should You Include Video In Your Holiday Marketing Campaign?
Video campaigns have been shown to improve average order value, and up to 64% of consumers said watching a marketing video on a social media platform has influenced their purchase decisions. Include holiday-specific messaging in the video campaigns.
Get Creative: Whether it's a video added to your customer page or a festive webinar invite video sent via email to wish all of your customers holiday cheer, or a wacky video posted on social media. You can have fun with videos to spread cheer throughout your Holiday Marketing Campaigns.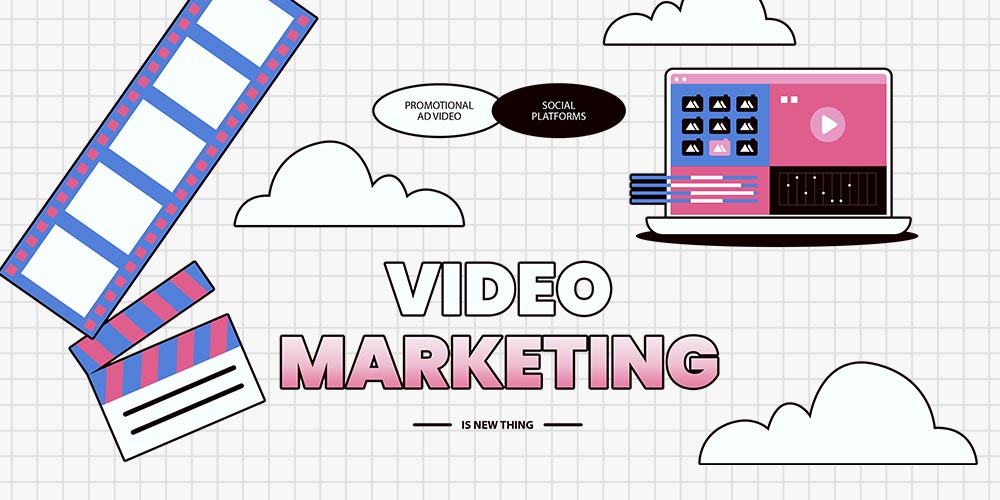 Here Are Some Video Marketing Tips For The Holiday Season:
a. Establish A Holiday Theme: You can immediately set up a Christmas Holiday Theme by using music (featuring bells) or holiday-style text treatments, motion graphics, etc.
b. Personalize Your CTA: Create festive CTAs for various audiences and holidays. As a gift-giving holiday approaches, consider threading more urgency into your messaging.
c. Shoot High-Resolution Videos: High resolution allows you to extract stills from the video. Alternatively, hire a photographer to capture stills separately from your video shoot if the budget is available.
Step 6. Everyone Likes Free Gifts – Use Them In Your Marketing
Giving gifts during the holidays is a great way to join in on the holiday spirit and give away stuff for free. It makes your shoppers happy and gets them into the buying mood. You can offer something inexpensive that does not require extra shipping costs.
Offering free gifts can be a great Christmas marketing idea. Free gifts make everyone feel special. They show you care enough to share the Holiday Spirit with them. Needless to say, it works as a strong conversion booster, so you will get as many sales as possible.
Step 7. Offline Marketing Is Still Very Important
Considering the offline channels can be a great Holiday Marketing Campaign. Businesses should look into focusing on advertising on offline channels like TV and radio ads as well as field promotions during the holidays to grab the attention of the customers.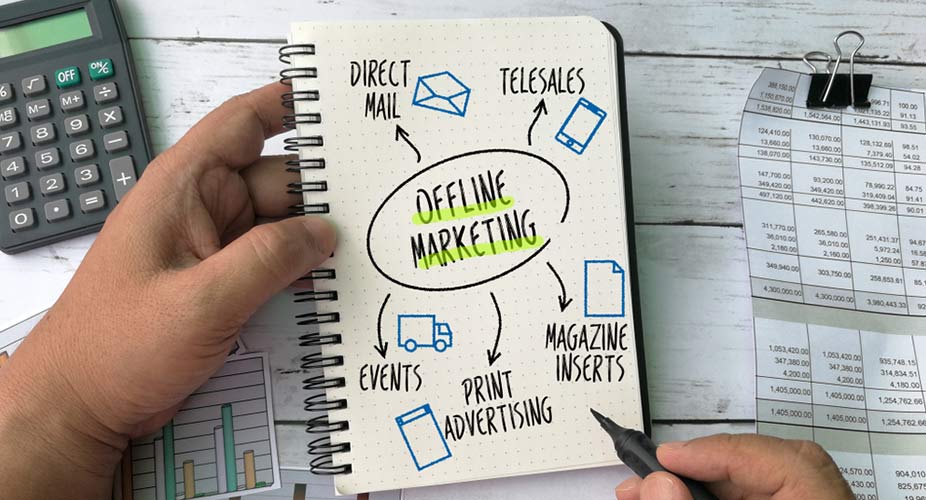 How Can An Offline Marketing Campaign Help You?
a. Reach Out To Potential Customers: You can connect with potential customers via the offline channels who might have missed the holiday deals through the online channels.
b. Communicate With A Larger Group of People: Effective eye-catching campaigns, hoardings, and TV ads help to reach out to a larger group of people, thus making your Holiday Marketing Campaign successful.
c. Improve Brand Recognition: With the help of TV and radio ads, you can stick to your audience, which eventually enhances brand recognition.
Step 8. Give Flash Deals And Increase Your Per-Customer Order
It is one of the Best Holiday Marketing Campaign Tactics that play with users' curiosity. In a nutshell, to keep customers coming back, create a campaign that offers flash deals at fixed hours or every day.
This type of deals and special offers in the festive & holiday season can grow your customer loyalty for your eCommerce brands.
Offering a 10–20% discount will generate some buzz, but the most successful flash sales offer deep discounts. How can you offer big savings and still make money? offer a limited number of discounted items for a limited time.
How Can Flash Sales Promotions Make Your Holiday Marketing Strategy Successful?
a. Beforehand Planning: Early planning on determining offers and discounts to promote as flash deals is key to making this marketing strategy work.
b. Shout Into Relevant Channels: Ensure to make loud announcements about the flash deals across social media, websites, and email.
c. Create a Buzz: Focus on fresh deals to build anticipation and encourage customers to purchase.
Read More: How to Expand Your Shopify Business with Customer Loyalty Marketing?
Step 9. Paid Campaigns Actually Pay
The simplicity of buying products online has made everything easier for consumers. Functionalities like comparison and extensive research have made shopping simpler and more fun.
With the boost in internet shopping, it is extremely important that your business is visible online and stands out amongst the competitors around you.
Regardless of industry, you can run paid ads on popular social channels like Facebook, Instagram, and LinkedIn. Google Ads is a great place to get seasonal updates. You can create a campaign target based on where your target audience is.
Step 10. Get Personal With Email Marketing
Email Marketing is the best approach for any eCommerce store which can help you to get new audience. Also during the festive season sale, it help you to nurture your audience and make them engaged with your online store, and hence leads to increase in sales and revenue.
Why Is Email the Best Holiday Marketing Tool?
No matter what time of the year it is, an Email Marketing Strategy provides an excellent opportunity to reach out to not only current subscribers, but to help generate even more leads by promoting the need to "share" the value you offer to your subscribers' families and friends.
Being able to access email straight from your mobile or tablet makes email the most efficient form of direct communication with your target audience.
A Holiday Marketing Tip
Timing is crucial, though, and just in case they might miss your email, try sending the email before, during, and just around the time that your sale is about to end. The thought of missing out on a great sale is a powerful way to get some last-minute sales boosts.
Step 11. Existing Customers Are The Backbone of A Business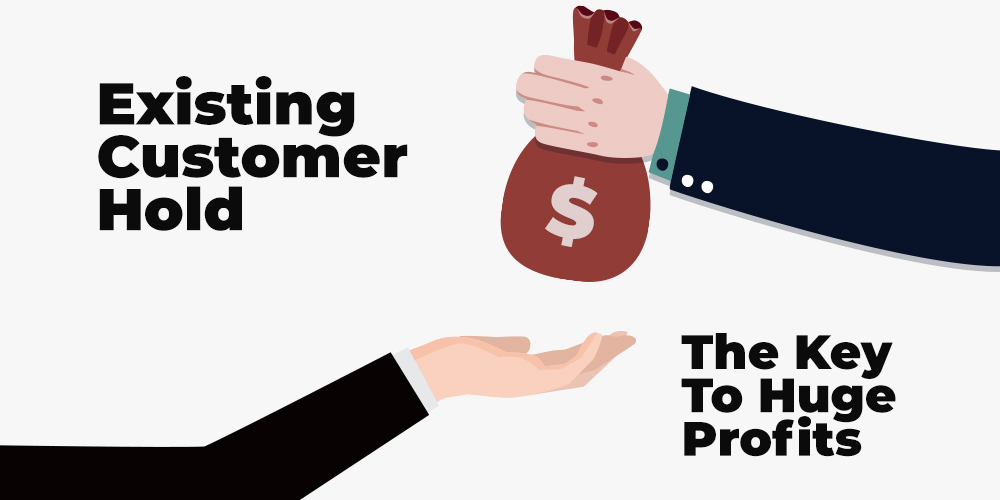 Chances are that the visitors who come to your website during the holidays will be a healthy mix of new and returning customers. The path to purchase for a repeat customer differs greatly from that of a new customer, so keep both in mind as you plan your Holiday Marketing Strategy.
Step 12. Competition Is Increasing And Be Prepared For It
With so many promotions around the Holiday Shopping Season, email marketing is as important as ever to draw customers to your online store. Make sure your email campaigns help you stand out from the crowd and communicate the benefits of shopping with you over your competitors.
However, getting customers in the door is just part of the battle. Cart abandonment paired with the rise in competition can make the holidays a troublesome time for retailers who struggle to keep up with changing customer activities.
Apart from email marketing, you may keep eye on your competitors like how they're reaching the market trends via organic, paid advertisement, social marketing, etc.
The Bottom Line
The holidays are one of the best times to invest in an emotional bond with your target audience. It will make or break sales targets for almost every business.
An increase in customers shopping online paired with a constant stream of competition makes it harder for brands to succeed during the holidays, but there are steps you can take in advance that can position your brand above others and earn loyal customers.
Start planning now, optimize your content, keep your customers in mind during every decision you make, and don't forget about establishing lifetime value with your brand.
And if you know how to boost customer engagement, you can always boost your conversions. By segmenting your customers for a truly personalized experience, making your campaigns easy to share, and delivering the best deals that are consistent across all of your channels, you are positioning yourself for maximum success with the upcoming holiday season.
About MageNative
MageNative is a leading app building platform that facilitates app creation for business owners regardless of their knowledge of technical nuances involved. At MageNative, we convert ideas into scalable mobile apps instantly and most conveniently.
About The Author
A content marketing professional at Magenative, An app development company providing solutions on different app development platforms including Shopify , Magento and Woocommerce.
Related Posts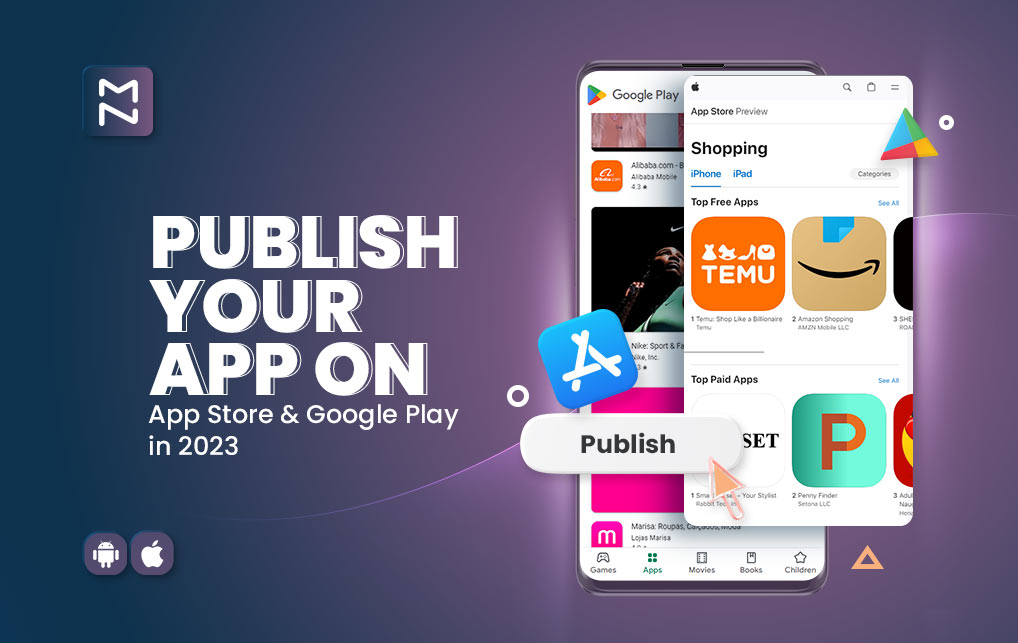 How To Publish Your App On Apple App Store And Google Play Store In 2024?
Objective: In this article, we provide you with an in-depth…
Read article >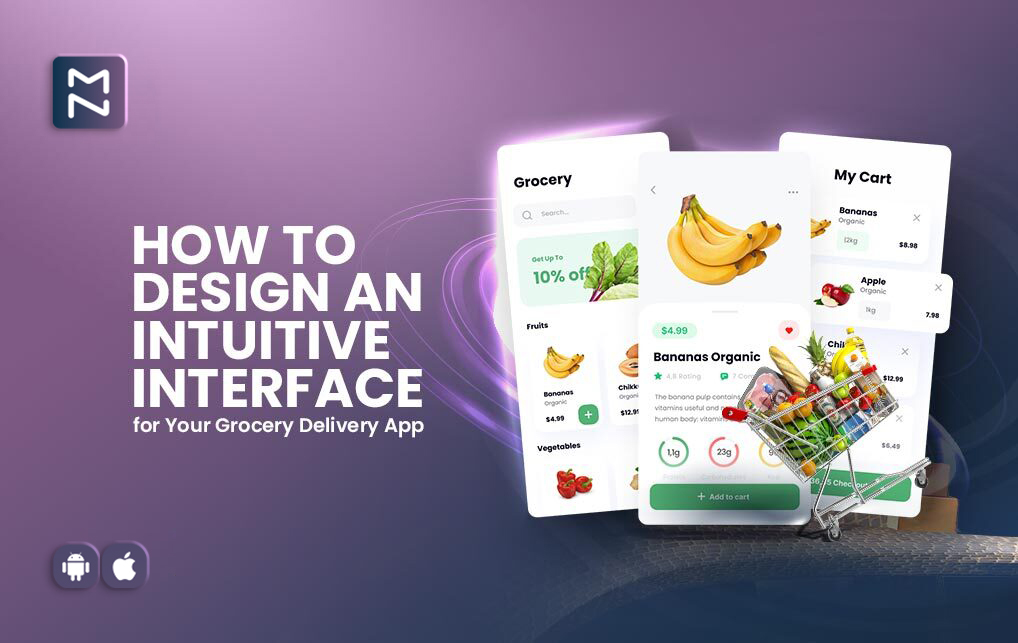 How To Create A Winning Grocery App Design? Best Practices To Know
In today's times, you cannot deny that mobile apps have…
Read article >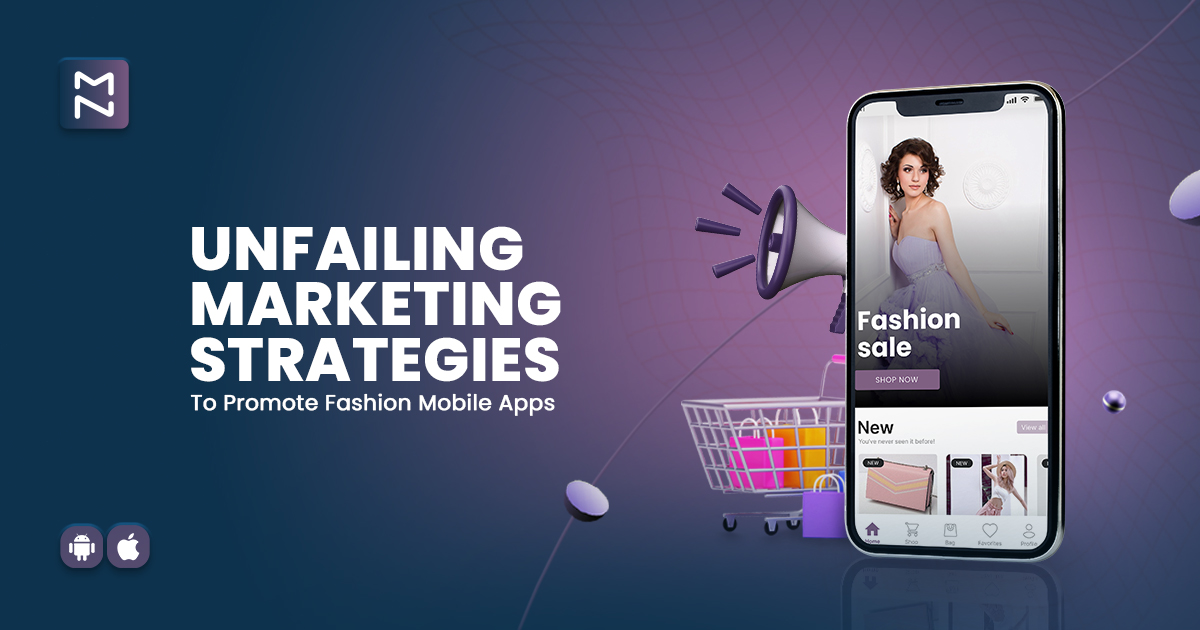 10+ Marketing Strategies for Your Fashion Mobile App
Are you into the fashion industry? Well, pat your back…
Read article >