Did you know?
By 2023, the consumer electronics market is expected to grow by 3.4%. Consumer electronics is a multi-billion-dollar industry constantly evolving and progressing with technology, adding unique product lines and varying lifestyles. As a highly competitive market, new players are continually entering, striving to deliver unparalleled solutions per consumer requirements. When searching for product inspiration, consumer electronics is one of the elements that buyers are most likely to look for online. Be it a 5G gaming phone, Bluetooth game controller, or any other tech gadget, the majority of buyers look for information online before making a purchase, far more than in any other product category. Since the COVID-19 pandemic, people have become more accustomed to purchasing electronic devices online than ever before. Compared to other products, consumer electronics ranks among the top three items
most purchased online in the United States within a year
, with more than 30 percent of respondents as of 2021. The introduction of mobile commerce to online shopping has dramatically impacted every sector, including consumer electronics. Let's take a glimpse of the success story of LivinTheDreamShop.com. How incorporating mobile apps into their online store benefited their growth.
About LivinTheDreamShop
Inspiring and Amusing products are imperative for everyday life as every day is special and deserves something unique. LivinTheDreamShop aims to inspire its buyers by creating a carefully crafted product line that is both delightful and functional. The online store offers them tech gadgets, gaming, and essential home products that can potentially become an avenue of self-expression. As a trendy and ultimate tech-gadgets brand, LivinTheDreamShop believes in constantly adapting to its consumers' modern needs and frequently adding new product lines and designs.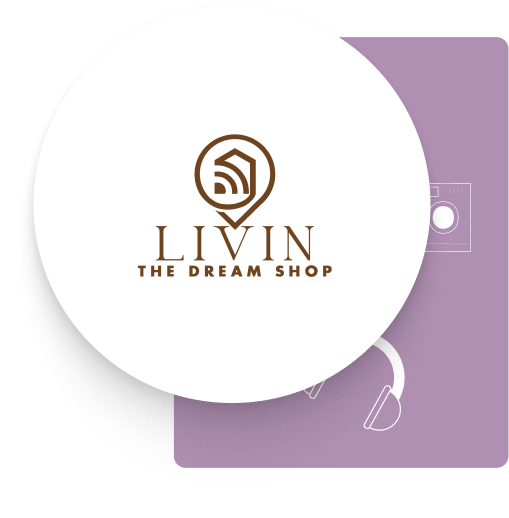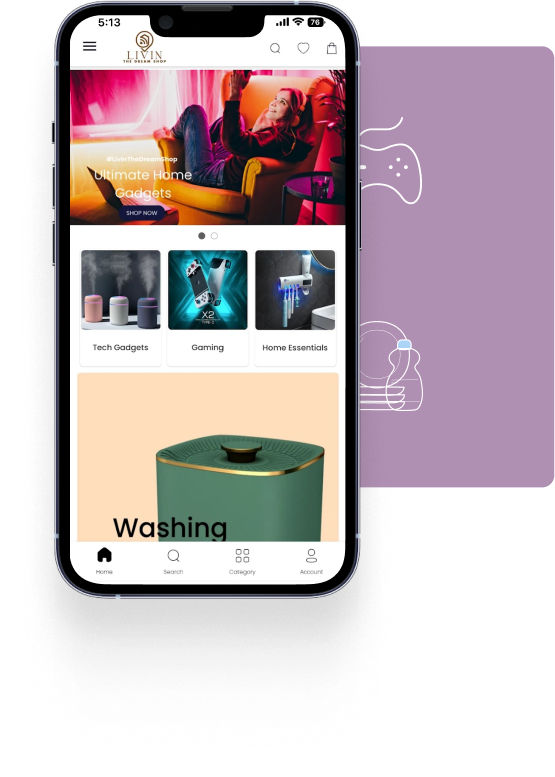 Why Is There A Need For A Mobile App For Shopify eCommerce Store?
The scope of the eCommerce industry is expanding each year. More and more shoppers are convinced to shop online. Time-saving, express delivery, and a wide array of products are just a few advantages of online shopping. Furthermore, the Covid-19 pandemic helped to popularize online shopping. However, mobile apps that can be downloaded to any smartphone have been game changers. Sales from mobile commerce are anticipated to reach about
8.1 trillion dollars by 2026.
Building an eCommerce mobile app has an impact on the customers as well. A joyful shopping experience makes customers want to use the mobile app repeatedly. Retailers are using various approaches to encourage users to use their apps. Push notifications, Social media, or the latest technologies like augmented reality are just a few examples. The astonishing experience of mobile apps convinces users to make use of it.
When LivinTheDreamShop Felt A Need For A Mobile App for Their Shopify Store?
Did you know ? Conversion rates from mobile applications are
3x higher than mobile responsive sites
And this is the major cause why most online businesses are turning their online store into mobile applications. The
LivinTheDreamShop
has a wide array of customer electronics like tech gadgets and home essentials to offer on their online store. Yet reaching their potential customers in a quick, and efficient manner made them turn their store into a fascinating mobile application.
What Made LivinTheDreamShop Choose MageNative Mobile App?
After conducting thorough market research, LivinTheDreamShop found MageNative, the most helpful solution to grow its eCommerce expedition. Furthermore, utilizing MageNative services, its user-friendly app, and outstanding customer support made them trust it. And we, as a customer-centric brand, are delighted to deliver on what was desired of us. While also going overhead and beyond to fulfill the specified essentials.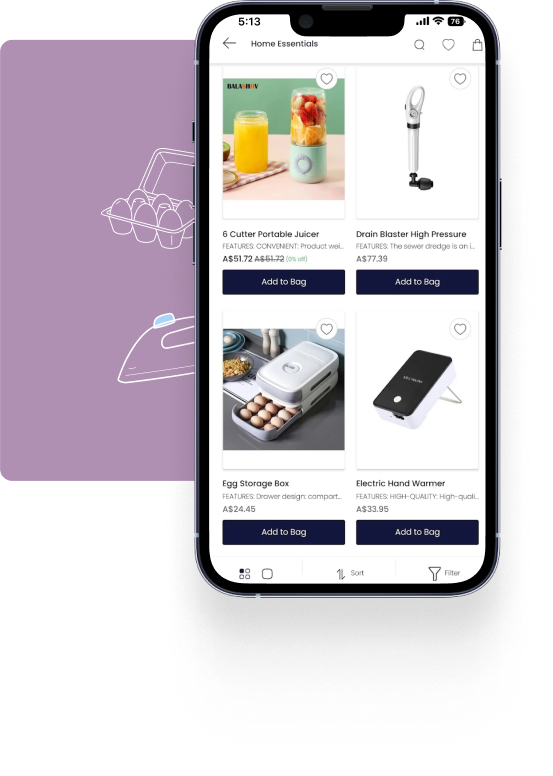 "The support personnel are prompt and professional. The guidance available is invaluable. It has been easy to setup and help is only a chat away. I would recommend MageNative to those looking for a great mobile app developer." -Michelle Niethe, Owner, LivinTheDreamShop
LivinTheDreamShop embarked on a new journey with MageNative App
LivinTheDreamShop's success story is not without challenges, as it is for any story to have a successful ending. MageNative's immaculate Shopify mobile app was the beginning of its thriving eCommerce business. MageNative offered them stunning features like augmented reality, fast synchronization, and quick loading speed. All these incredible features with quick and reliable customer support helped them deliver an enhanced experience to their shoppers. Eventually, Michelle Niethe (owner of LivinTheDreamShop) appreciated MageNative for fast synchronization, easy customer navigation, and good customer service and found it the most cost-effective solution for their m-commerce requirements.
Most Worthwhile Elements Offered By the MageNative App
Although MageNative is already crafted, everything from its layout design to its product catalog can easily and quickly be accessed with a single touch in the app, enabling a superfast shopping experience. Yet some outstanding features make it stand out from others.
Drag and Drop app building without any coding skills
Boundless targeting global buyers with multi-language, RTL and Multi-currency
Recaptivating lost buyers with an efficient cart abandonment campaign
Customer tracking with MageNative's trailblazing in-built app analytics.
An immersive buying experience with Augmented reality
AI-Based Product Recommendations for quick purchase decisions and increased sales
The streamlined check-out process eliminates all complications.
Easy and quick access to the app with social media login
Are You Ready To Take Your Online Store To The Mobile Platform?
There are numerous apps available in the app store. But Big-winning apps are those that stand out from the crowd with distinct competitive advantages and unique selling propositions. Thriving apps have the capacity to scale their early momentum across their sector quickly. They offer a solution that can be used by a significant section of a specific niche market rather than merely a small number of users. MageNative is a user-centric app with outstanding features that deliver an extraordinary experience to its users. If you're serious about building a successful app but unsure where to begin, MageNative can help. MageNative is an app development company that offers user centric-solution to its buyers by delivering a user-friendly, appealing layout and outstanding app features. We have helped countless eCommerce businesses define their goals and make their app ideas a reality.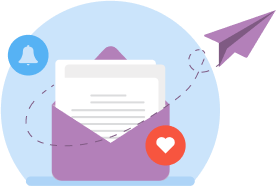 Subscribe to our latest Customer (Success) Story
Join to receive new updates, articles, and resources