Ever wondered what drives businesses to new heights in today's market?
Discover the remarkable power of mobile apps—a billion-dollar revenue generator that creates customer engagement. Come along as we delve into the extraordinary journey of TiPrix and their astonishing 25% surge in sales driven by their cutting-edge mobile app builder powered by MageNative. Prepare to be captivated by a tale of innovation and triumph!
About TiPrix
TiPrix is an e-commerce brand based in Mauritius, providing customers with a wide range of household, electronics, beauty & fashion products. Ashley Noruthun, the owner of TiPrix, recognized the need to stay up-to-date with e-commerce trends and sought a solution that would facilitate sharing of products and enhance customer experience. This case study highlights how mobile app maker played a pivotal role in helping TiPrix achieve significant growth and establish a solid online presence.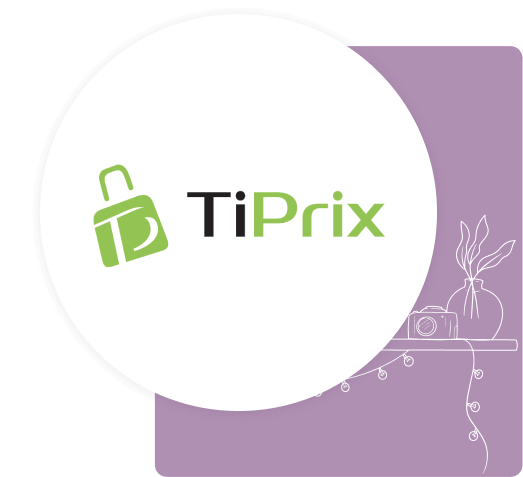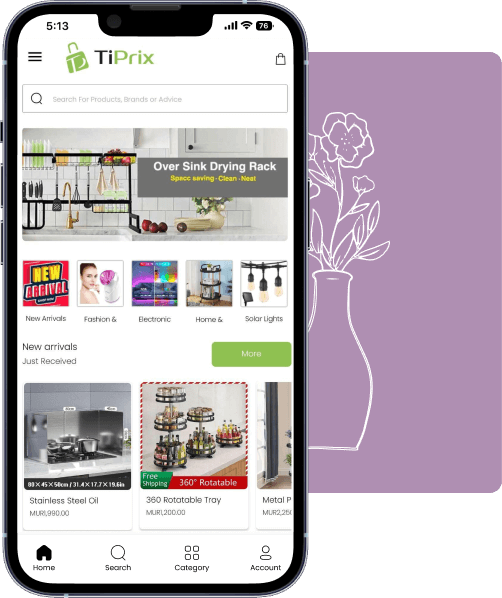 Challenges Faced
Before adopting MageNative's mobile app, TiPrix faced some significant challenges in providing their customers a seamless user experience. However, Ashley Noruthun acknowledged that there was a need to simplify the purchasing process for customers. Additionally, the need for more technical knowledge in developing an app presented a hurdle for Ashley to overcome.
Choosing MageNative
Ashley Noruthun made a strategic decision to implement Shopify mobile app solution for Shopify Store as part of their business strategy. The app's user-friendly interface, fascinating features, and quick customer support service greatly influenced the choice, which resonated with the company's emphasis on simplicity. In addition, the overwhelmingly positive reviews and ratings of MageNative on the Shopify app list played a pivotal role in solidifying Ashley Noruthun's decision to choose the MageNative App.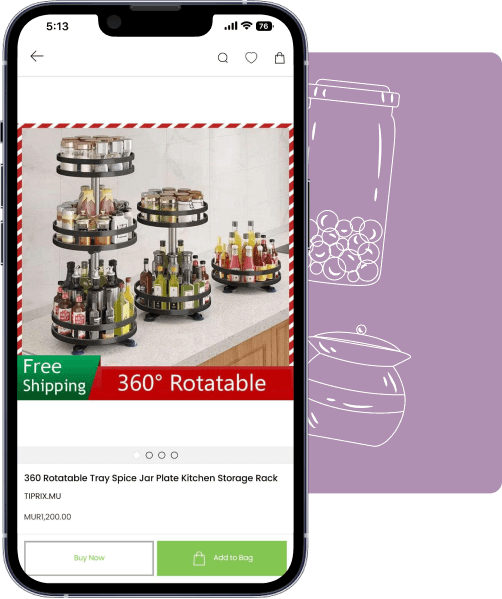 Benefits and Solutions Provided
After integrating Mobile app, TiPrix witnessed a remarkable 25% growth in its online business. Utilizing push notifications effectively became a game-changer for the brand, allowing them to engage customers with timely updates and promotions. This direct communication channel proved instrumental in driving sales and fostering customer loyalty.
"MageNative is a good customized solution for iOS and Android apps with a drag-and-drop method." said Ashley Noruthun expressed his satisfaction with MageNative, stating, "Great Customer Service. No need to know anything technical. They take care of all."
Key Features And Impact
Mobile app brought several key features to the table, but the most impactful one for TiPrix was push notifications. This functionality allowed TiPrix to display personalized notifications to their customers, creating a sense of urgency and driving conversions. The seamless integration of push notifications made it easier for TiPrix to communicate product launches, flash sales, and exclusive offers directly to their customer's mobile devices, resulting in increased sales and customer engagement.
Conclusion
MageNative's native app for Andriod and iOS has been a key asset in TiPrix's journey toward online business growth. With a focus on customer experience and simplified solutions, MageNative empowered Ashley Noruthun and the TiPrix team to effortlessly manage their mobile app without requiring technical expertise. Through the effective use of push notifications, TiPrix witnessed a significant boost in sales, enhanced customer engagement, and established a strong online presence.
If you're looking for a reliable mobile app builder solution to drive your online business growth, consider MageNative. Their exceptional customer service and user-friendly platform will help you unlock the full potential of your eCommerce business.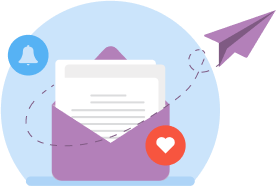 Subscribe to our latest Customer (Success) Story
Join to receive new updates, articles, and resources