Are you not satisfied with the results your Shopify store brings? Looking forward to scaling your business fast? Want to give global exposure to your business? If your answer to most of these questions is a "yes," you have landed on the right page! We believe that you need a smart upgrade for your Shopify Store. We don't want you to be "Just Happy" or "Just Satisfied" – instead, we want you to be proud of your business outcomes. That's why we introduce you to MageNative mobile apps – the best upgrade for your Shopify store.
What is MageNative?
MageNative builds the best mobile apps on Shopify for Android and iOS, and that too in the least complicated way. It also aims to make apps for all business owners to keep them ahead of the competition and explore more opportunities.
MageNative brings merchants the simplest and fastest app-making process with "drag n drop" mobile app builders. The app-making process is usually considered complicated as it is expected to involve coding and other technicalities. MageNative understands this complication and removes the coding part from app development, facilitating the process. Do not let the app-making complexities hold you back anymore because MageNative is here for you.

Looking for a mobile app to keep your customers engaged throughout? Build your mobile app without coding within 1 hour. 
So, if you dream of getting a native mobile app for Android and iOS, MageNative will make it possible with a concrete base of technologies. Within minutes, merchants can make their apps, and there is no need to write the codes.
Find out: A Complete Guide To Turn Your Shopify Store Into A Mobile App

Why MageNative Mobile Apps are The Best Upgrades for Shopify Stores?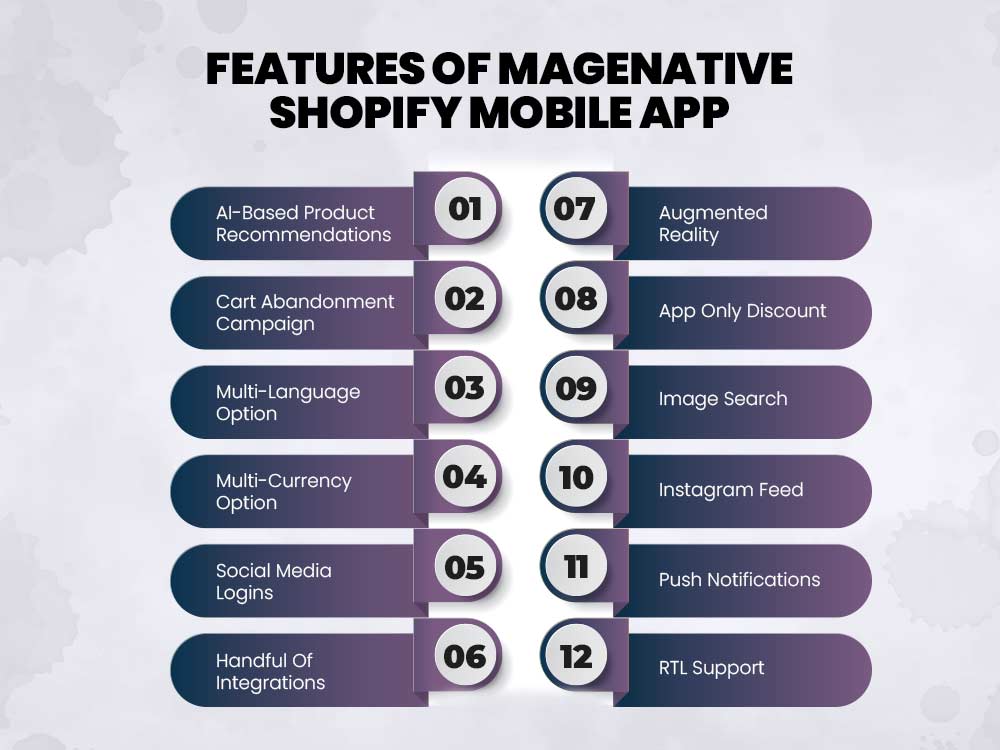 The USPs of MageNative are its power-packed features, freedom from complexities, and fresh approach to app building. At MageNative, we make great efforts to understand users' expectations from mobile apps. As a result, we cater to these demands wholeheartedly to make apps as user-centric as possible.
During app making, what matters the most is the ease of usage among the end-users. Also, the app must appeal to them in terms of UX and features. Additionally, MageNative Shopify mobile apps provide merchants with coding-free app development. So, with MageNative mobile app, you can create an app easily and make an appealing and user-centric app that scales your sales.
The image above shows some of the features of MageNative Shopify apps – but that is not all!
There is much more; to explore that, you must visit the Shopify app store and add the MageNative app. But the point is, how will these features help you? Let's find that out:
How Do MageNative Mobile Apps' Features Improve Shopify Stores' Performance?

MageNative brings the features users need the most on their app to provide them with a premium experience. At present, buyers frequently shop using Amazon, eBay, etc., apps. As a result, they expect the features of these apps on each app they install.
MageNative adds these features to catch up with the pulse. Also, the testimonials from the clients indicate that we are on the right track. Also, we are bringing much more to make your business journey smoother than ever.
Read on to know why MageNative mobile apps offer the best features to transform your Shopify store.

1. Use Augmented Reality And Provide Virtual Trials Of Products

Right now, the buyers are super busy – they hardly have time to read all reviews or check the images in the review section. So, the merchants must try to convince the users in favor of their products right from the moment they land on their product page.

Did you know 71% of consumers prefer to shop if the apps have AR features?

MageNative Shopify mobile apps use Augmented reality to enable buyers with a virtual trial. It offers a satisfactory buying experience and reduces the possibilities of returns and exchanges. So merchants can offer a realistic buying experience that creates an urge for the buyers to come back.
2. Increase App Revenue with App-only Discounts
Did you know that 69% of buyers shop to redeem the points they have earned or to utilize discount coupons? App-only discounts can be a powerful tool to bring these customers. 

MageNative Mobile apps not only target buyers' satisfaction but also these focus on merchants' benefits. They are presenting App-only discounts to all the merchants so that they can keep gaining revenue from their apps.
Discount is a powerful and attention-grabbing word for all, and by using the app-only discount feature, merchants can bring buyers quickly to the app. With app-only discounts, merchants can offer a reward point to the customers, which they can redeem only by using the app. So, traffic on the app increases, and the possibility of conversion also increases with this.

3. Retarget Buyers With Cart Abandonment Campaign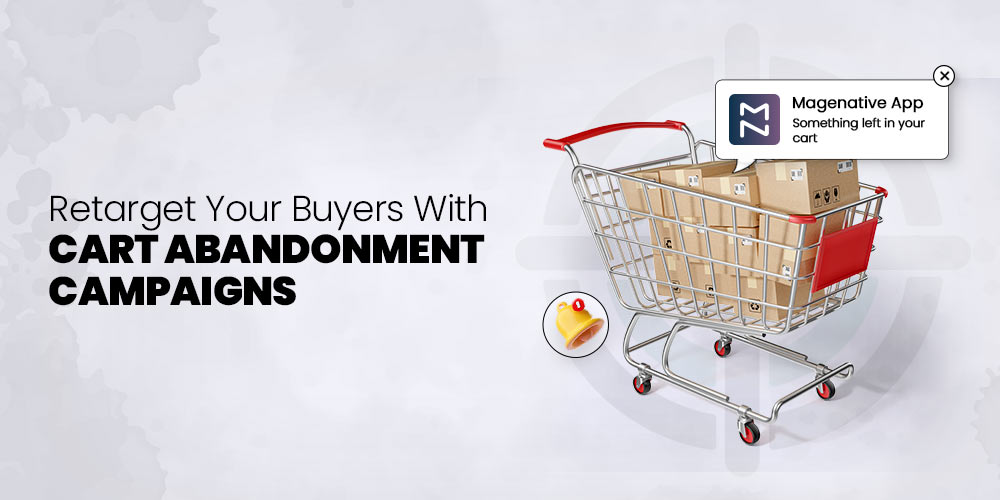 While cart abandonment is a dominant problem in any online business, MageNative mobile apps on Shopify aim at reducing it with their cart abandonment campaigns. It guides the merchants to retarget buyers in multiple ways.
In simpler words, MageNative Apps aims to bring lost shoppers back with ads, emails, direct messages, and calls to convince them to shop once. Indeed, 100% of the campaigns will not be successful, but you can surely recover some abandoned carts by converting them into a purchase.

You may not know that cart abandonment Email campaigns have a 10.7% conversion rate, and SMSs have a 20% of recovery rate. 

Check out: Top 8 Ways A Mobile App Can Reduce Shopping Cart Abandonment
4. Stay Relevant To Your Buyers With AI-based Product Recommendations

When talking about cart abandonment, you might be aware that one major reason behind this is the lack of relevant features and graphics. App UX and features can hold users for a certain time, but relevance can extend their stay on the app. MageNative mobile apps for Shopify stores are the best because of their offerings to the users.
MageNative mobile apps take the power of Artificial intelligence (AI) to another level. So, by using MageNative apps, merchants can send relevant product recommendations to buyers. It also works by enticing the buyers, who become willing to transact with the merchant again.

Due to related product recommendations, 20% of the buyers are more likely to return to the app, and 54% of retailers affirmed that related product recommendations drive the AOV.
5. Redefine Search Operations with Image Search

The ease of shopping on a mobile app is the key to its popularity. MageNative aims to offer buyers more ease with image search. As a result, the buyers will not need to type their search queries; instead, they can simply upload an image from their mobile device and search for it.
It makes the entire process of searching much easier, fast, and hassle-free. So, users can simply take a screenshot of the product they come across and upload it to your app to search for it.

Amazing fact:
50% of shoppers got help from the image search option, making purchase decisions faster.
So, would you like a premium mobile app with an image search option for your business? Try it with MageNative. 
6. Go international with Multi-language, RTL, and Multi-currency options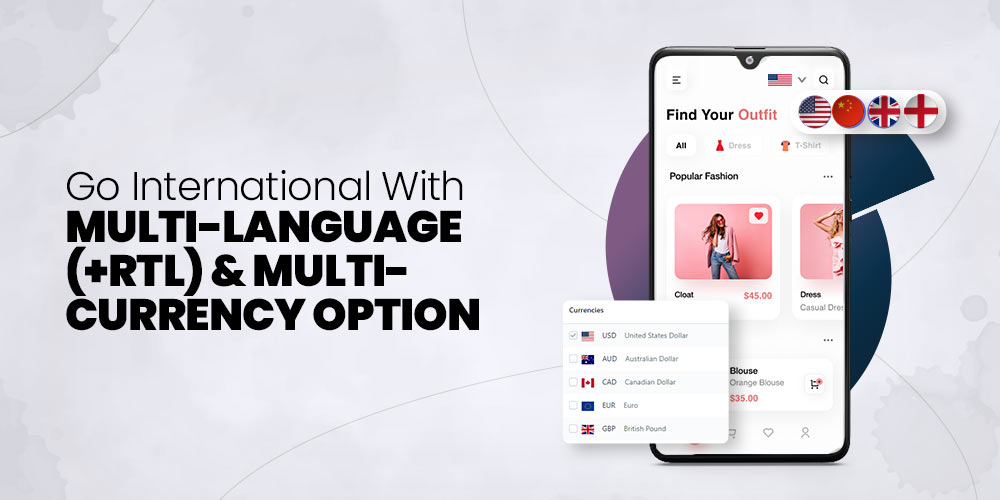 MageNative welcomes your dreams to go international. So if you have dreams of going global, congrats, you are on the right track. Focus on your product, rest, MageNative will take care of.
No matter which country you want to expand to, you will get their language and currency support on your Shopify mobile apps from MageNative.
Not only that, if you are frowning over the text alignments of Middle-East countries, MageNative has its exclusive RTL feature to support you there as well.
You may be interested in 25 KPIs That Measure Performance, Success, And Growth Of Shopify Mobile Apps

7. Allow An Optimized Workflow With Integrations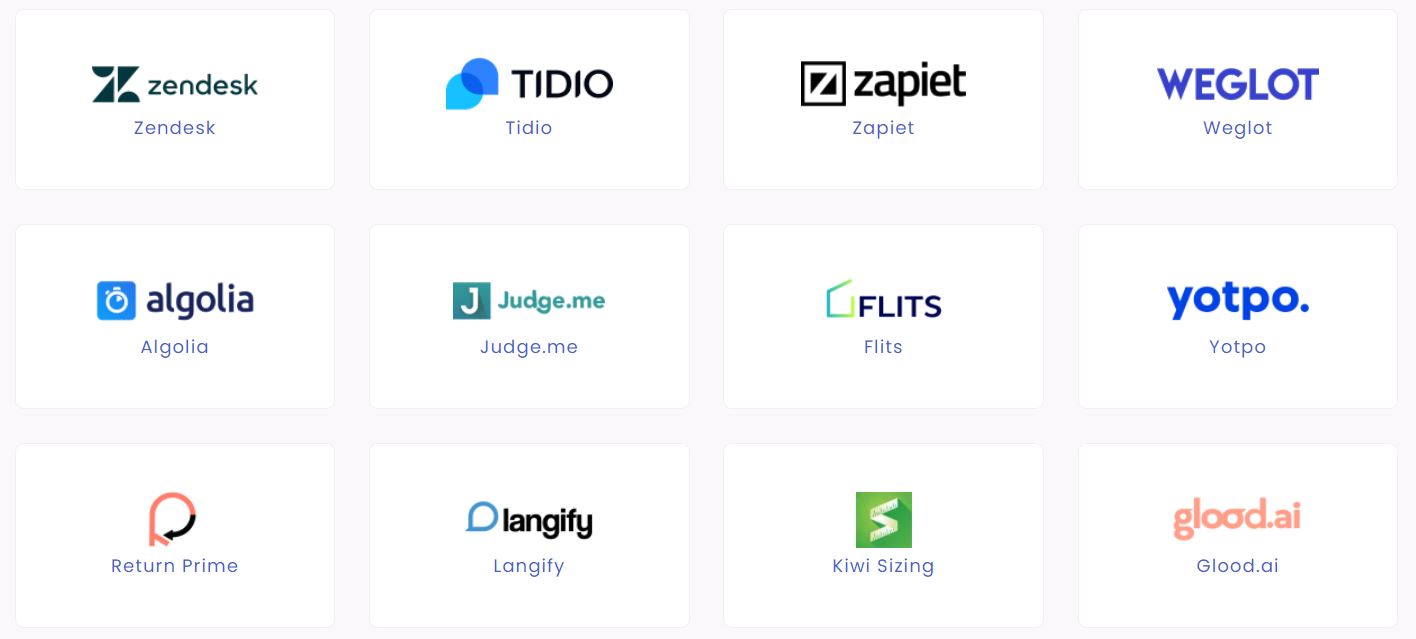 While developing your mobile app with MageNative, we don't want you to face any trouble. That's why multiple integrations are available, keeping in mind your needs.
MageNative has collaborated with many facilitators to enable their features on MageNative Shopify apps. As a result, buyers get the opportunity to choose from a catalog of integrations to use on their app. Collaboration with many other brands is in the plan so that your app development process becomes smoother.
Check out: Intensify Your In-App Search Experience With MageNative Algolia Integration

8. Generate More Organic Traffic with Push Notifications and Instagram Feed

The best and the most profit-generating mobile app will always attempt to reach the buyers – MageNative mobile apps for Shopify stores ensure this with their push notifications.
No matter how good your app is, your buyers will not always come by themselves to transact with you. Instead, you have to reach them, show them your new arrivals and offers, and update them that you are restocking the items they once bought. Meanwhile, you may convince them to visit your app and make a purchase.
Push notifications and Instagram Feeds can help you create urgency and increase traffic. These have the power to create FOMO, and Instagram is known for its huge population. So, you can widen your reach by displaying your products on Instagram feeds.

Push notifications are believed to swipe without reading. But in reality, 4.6% of notifications on Android and 3.4% on iOS are clicked. Some of these are turned into purchases. 
9. Remove All The Onboarding Complexities with Social Media Logins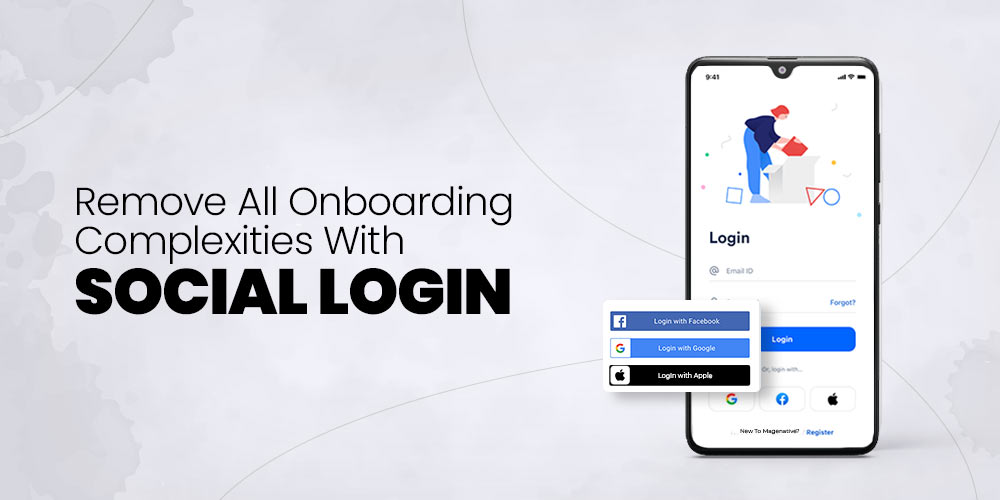 When registering on your app, forceful account creation can be a hindrance. MageNative is also aware of this, and they have removed the forceful account creation system. If you build your app with MageNative, you can comfort your buyers with guest logins and social media login options. As a result, your buyers will never feel reluctant to have business relationships with you.

Reports say that forceful account creation causes cart abandonment and low app usage/installation in around 34% of shoppers. 

With MageNative Shopify mobile apps, you can easily get rid of this problem and ensure a smooth performance of your store – so it will be the best choice for you.

In addition to that, MageNative – the best mobile app for Shopify store brings
High-speed loading with Firebase
Lots of themes
Fast checkouts
Power-packed security and much more

Check out: Benefits of Shopify Mobile Apps – See What Your Business is Missing Out Without an App

Making A Cool Mobile App is not Always Complicated – Check Out MageNative Mobile App Builder for Shopify

Making a mobile app is often misconstrued as a very time-consuming and complicated procedure. But MageNative redefines this entire process – it brings the best mobile app builder for your Shopify stores. With this mobile app builder, you can simply make an app with drag and drop.
You only need to pick the features you need and design your app as per your wish. In short, you don't need to restrict yourself in app building by picking a theme of your choice and any feature you feel is necessary for your mobile app.
And the best part of making your app with MageNative Shopify Mobile app builder is that you can get a trial version within an hour. Also, you are not required to write a single line of code to build your mobile app. Truly, it is the best, simplest, and quickest mobile app development ever to pace up your Shopify store's performance. That's why MageNative is the best mobile app creator on the Shopify App Store right now.
We cordially invite you to try our MageNative Shopify Mobile App builders to experience the advanced way of making the coolest and most appealing Shopify Apps within an hour. 
"Premium" Does not Mean Over-priced – Introducing MageNative Pricings

Now, let's clear one more misconception! You may believe that a feature-rich and premium app must be very costly. But MageNative frees you from that as well.
See the plans of MageNative here: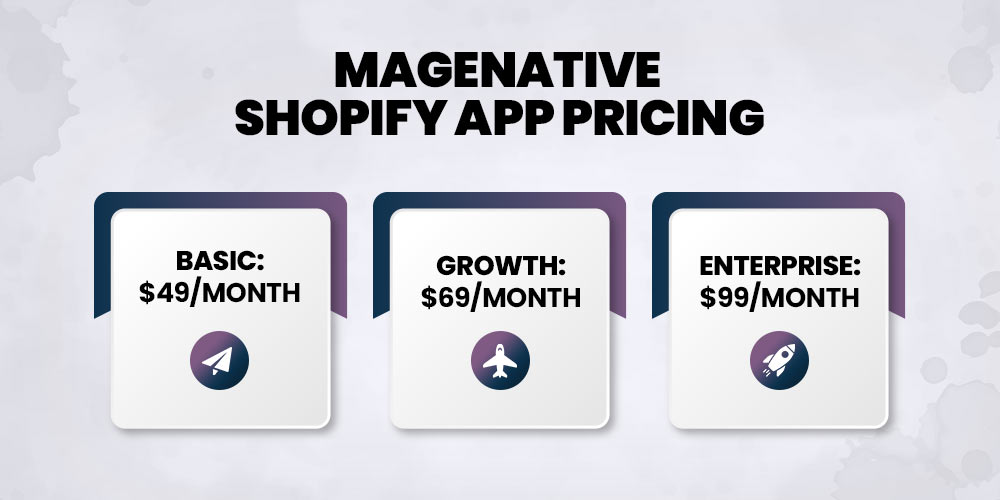 You can pick any plan as per your requirements. Check out the detailed plans and their offerings here.

See What Clients Say About MageNative
MageNative takes pride in fulfilling the needs of its clients, leaving no stone unturned. In return, they shower their encouraging words on Shopify App Store. They not only loved the Shopify app Magenative delivered to them, but also they loved our support – we are available 24*7 for them via email, call, direct message, live chat, Skype, and Whatsapp. As a result, they got results in terms of conversions, and they resolve all their queries without waiting for it longer.




Wrapping Up

So, if you are dreaming of a mobile app for your existing Shopify store, but your budget and lack of knowledge are pulling you backward, MageNative is the best option for you. With MageNative, you can build a premium Shopify Mobile app for $49-99/month – all these make one of the best apps on Shopify.
Above all, you can get advanced features, intuitive designs, and many integrations to allow your business to grow in multiple directions. App-making with MageNative is free from complexities, and you don't need to write codes.

So, MageNative Mobile App builder is a must-try for you – would you like to give it a try once?
About Magenative
MageNative is a leading app building platform that facilitates app creation for business owners regardless of their knowledge of technical nuances involved. At MageNative, we convert ideas into scalable mobile apps instantly and most conveniently.
About The Author
A content marketing professional at Magenative, An app development company providing solutions on different app development platforms including Shopify , Magento and Woocommerce.
Related Posts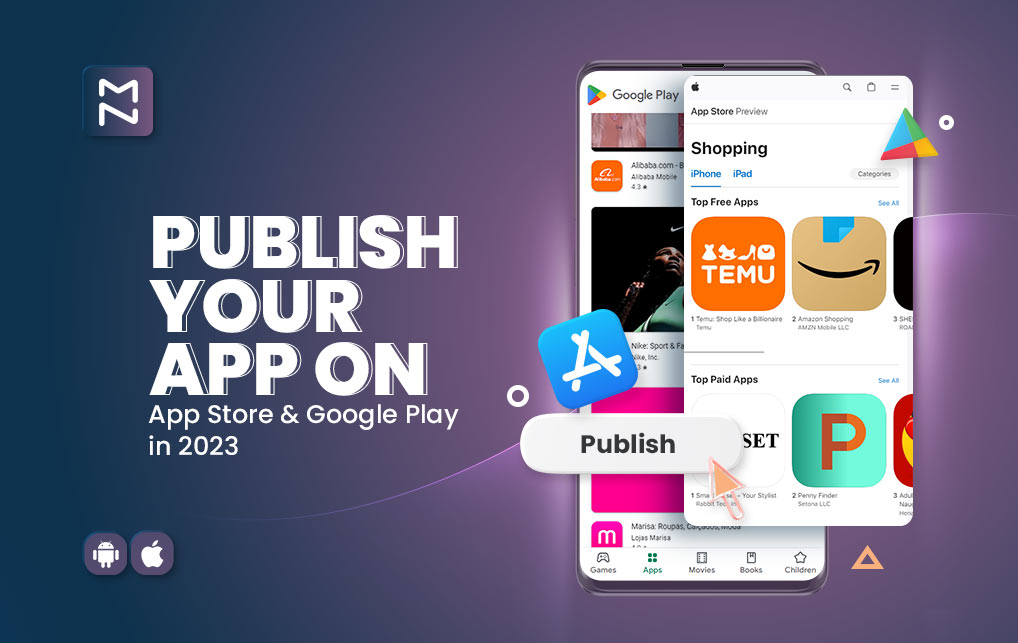 How To Publish Your App On Apple App Store And Google Play Store In 2024?
Objective: In this article, we provide you with an in-depth…
Read article >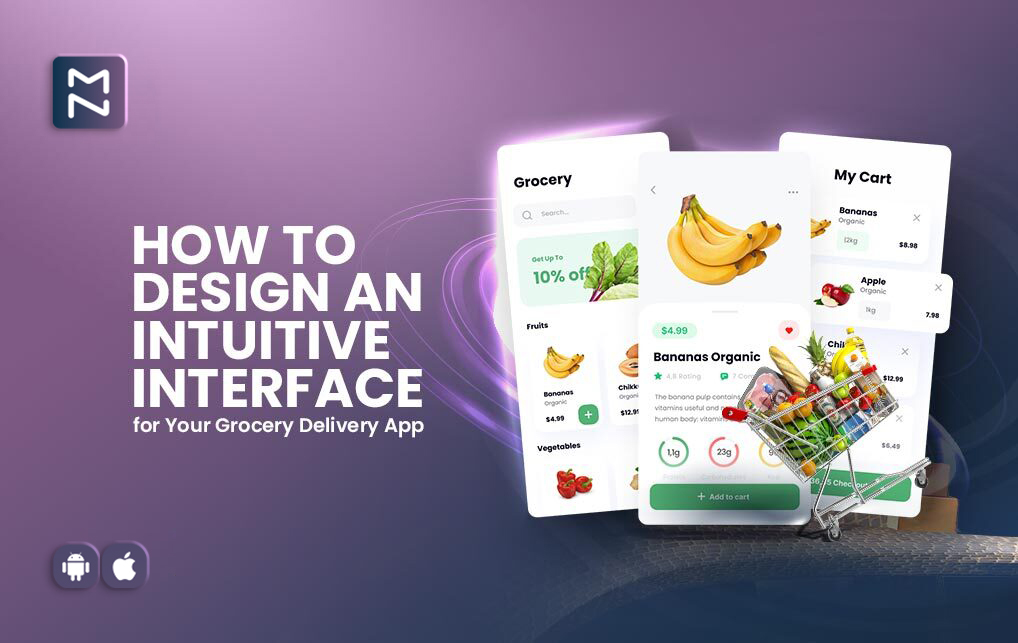 How To Create A Winning Grocery App Design? Best Practices To Know
In today's times, you cannot deny that mobile apps have…
Read article >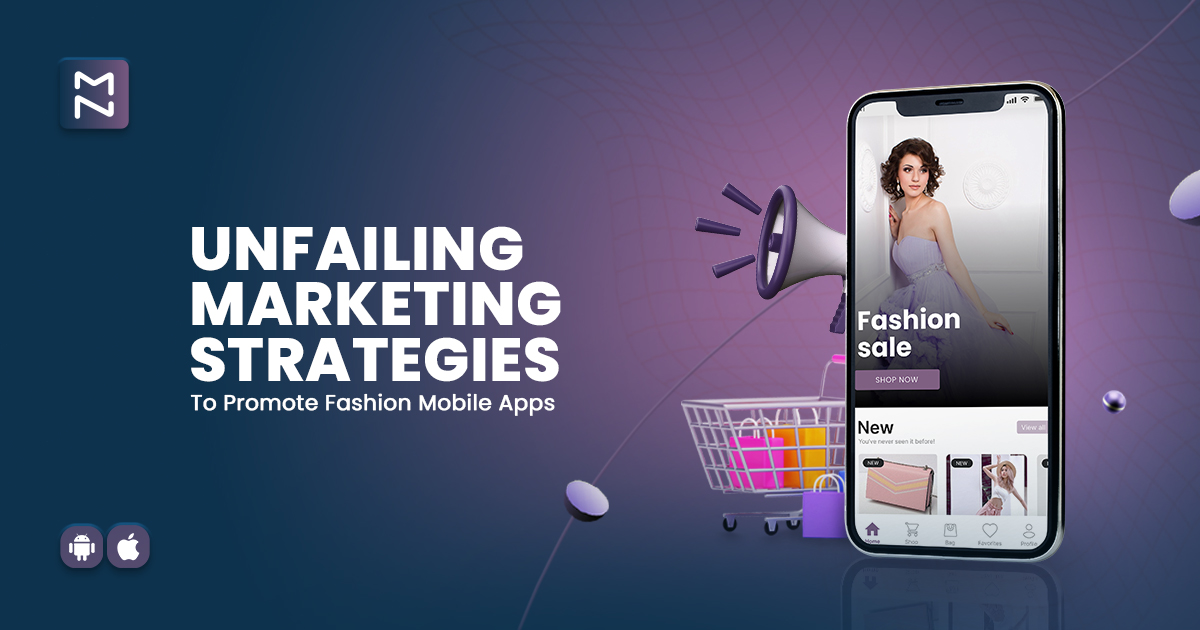 10+ Marketing Strategies for Your Fashion Mobile App
Are you into the fashion industry? Well, pat your back…
Read article >