Having an online business yet struggling with scalability? Looking for a smart solution? Well, a simple and mobile-optimized solution is one of the must-haves to accelerate a business towards success. Yes, we are talking about the power tools that ignite a business in no time – mobile apps. Mobile apps are widely accepted due to their user-friendliness, simplicity, and reliability. Studies show that almost 80% of buyers check apps even inside a store to check product reviews before purchasing. So, your app has to be exceptional without losing the simplicity to be a preference, and Shopify mobile apps do exactly the same. Just check out how Shopify mobile apps can benefit your business and plan to have one:

Growth Stats of Shopify Mobile Apps Over The Years
Now, time for some factual talk:

Some popular users of Shopify include Pepsi, Tesla Motors, Unilever, RedBull, etc.

Mobile Apps Vs. Web Apps – Know The Right One for Your Business

An eCommerce website is the base of online business; with time, merchants often upgrade it to a web app. But what next? Buyers are now using advanced technologies and they want that exact smartness in the online store. However, web apps are not always capable of supplying everything the buyers need – there are always some visible gaps. Mobile apps lately sprouted their heads by filling the gaps of pre-existing tech stacks.

Some major problems of web apps that mobile apps have already resolved include:
Slow loading speed
Confusing URL structures
Device incompatibility
Branding limitations
Laggy performance
Limited features
Collapse during high traffic

So, if you still use an eCommerce website for your business, you are probably limiting your business. It's high time that the benefits of Shopify mobile apps are explored so that you can expand your business in multi directions.

Shopify Mobile App – How It Benefits An eCommerce Business?

Still, finding out why do you need to get a Shopify mobile app? We are giving you 10 compelling reasons to get a Shopify app:
1. Massive Popularity Among Millennials

Apps are millennials' favorite tools for online shopping. Young buyers often install apps just to browse the products they have come across via google ads or social media. Sounds unrealistic?

Let the numbers back our claims:
80% of millennials are used to mobile shopping due to its accessibility
72% of millennials shop 1-4 times a week from the app
Some highest picked apps of the millennials are clothing/apparel (55%), beauty/hygiene (46%), and video games (39%)
Data Source: toolbox.com

So, if you are targeting millennials, you must go for a Shopify mobile app. An app that is based on Shopify, comes with extensive features that can attract millennials and hold them longer on your app. From catchy UX/UI to personalized deals and FOMO – Shopify apps can do magic for your business.
Check out: A Complete Guide To Turn Your Shopify Store Into A Mobile App

2. Quick Connectivity With Buyers

In an online business, the more you connect with your buyers, the more profit you can make. For that reason, Shopify mobile apps bring the power of artificial intelligence (AI) to merchants so that they can analyze their customers' preferences and send relevant notifications to them.

Did you know that 63% of mobile users prefer apps due to the reasons that relevant notifications are sent to them?

Not only that, Shopify mobile apps come with multi-payment and multi-language support. As a result, a merchant can reach the buyers beyond the boundaries. Moreover, Shopify mobile apps offer a 100% safe browsing experience that connects more users.
Also, Shopify mobile apps come with customizable features that allow merchants to change the theme and layouts as per their preferences and attract their customers for purchase.
You may be interested in 25 KPIs That Measure Performance, Success, And Growth Of Shopify Mobile Apps

3. Faster And Easier User Engagement

Only connecting the buyers will not be enough to stay profitable. While using the app, the buyers must have a good browsing experience. For this, an app with lightning-speed browsing is much needed. In case they have to wait for more than 3 seconds while browsing on the app, they often leave. Also, one of the biggest benefits of Shopify mobile apps is the dynamic speed that intensifies user engagement. Moreover, live chat support and post-purchase reviews and ratings are some other facilities Shopify apps offer for more engagement.

Make a dynamic Shopify mobile app today with MageNative!
4. Stronger Brand Image

Worried about branding strategies? Shopify mobile apps can help you here. With their analytical tools, it becomes easier to analyze your target audience and their preferences. So, you can set the strategies accordingly to make your brand visible to them.
Also, mobile apps use your logo to grab the attention of your target audience. In other words, Shopify mobile apps attempt to make your logo recognizable to your buyers by appearing on their feeds or ads, thereby increasing the chances of purchase.
Not instantly, but gradually apps enhance your customer base. Therefore, if you manage to offer good products along with satisfactory services, it will create brand awareness.

5. Simplicity and Accessibility

Let us admit – we want feature-rich apps with a simple user interface, right? Shopify mobile apps got you right there, and we count it as one of the biggest benefits. No matter what features you are looking for – you will get everything like premium apps on Shopify, yet it's super simple to operate.
Be it Augmented reality (AR), Virtual reality (VR), in-app wishlists, push notifications, or social login – you get everything; however, the usage is super simple. This is the USP of Shopify apps, and this is why Shopify apps are prone to be a user preference.
So, by using Shopify mobile app, notify the new arrivals or allow them a virtual trial, but the twist is apps, even after having so much in them, are way too simple to use. Tapping on an icon serves the purpose here. With this simplicity, an app can multiply your conversions – so get an app for your business.
Read the Success Story of AmorEarth after using MageNative Shopify Mobile App
6. Better Visibility

Apps, by tallying the minimal details of target customers, bring a clear picture of specific customer preferences to the merchants. Also, it helps the merchants to decide on the platforms where the target audience can notice the app. So, if you are struggling with low views, consider a Shopify mobile app.
Though web apps sometimes get more views than apps because of appearing on SERPs, sessions on these pages are quite low. On the contrary, visitors spend more time on apps and recommend others. So, more views come on Shopify mobile apps over time, and this enhanced visibility benefits your business.
Shopify mobile apps make the most of SEO tools which also contributes to better visibility on the search engines and app stores. On a Shopify app, merchants get assistance to set the product title, description, etc., with high volume keywords and meta tags. As a result, these products can appear on buyers' search queries easily.

Fact check: 58% of customers feel valued and come back to the app if it remembers the users and their choices.
7. Customer Retention

Cart abandonment and fluctuating customer retention are two dominant problems in eCommerce businesses.

Some common reasons behind these problems are:
Irrelevant product
Irrelevant price
Lack of support
Security issues

But these shoppers can be brought back by analyzing their searches/purchases and recommending products accordingly.

Did you know? Cart abandonment notifications have a 16% click rate and re-engagement notifications have a 13% click rate. 

Shopify mobile apps also solve this problem with personalized notifications to make the buyers feel valued. Valuing makes your brand stronger, and the possibilities of repurchasing increase with it.
Not only that, but its top-notch security protects user data and resolves security concerns. Also, Shopify mobile apps benefit merchants with the tools like reward points and a referral bonus for higher retention on your app.
Check out: Mobile App Security – Loopholes, Best Practices and Beyond
8. Excellent Social Media Use

Right now, social media is not just a platform of just "like, comment, and share" – proper utilization of social media can offer marketing benefits to your business. Want more views? or want to announce an offer? – just make catchy social media posts or promote your products by merging with a trend.
Shopify mobile apps have direct links to share products on social media so that buyers can recommend others to purchase the same product. Moreover, social media communities with a huge number of members can be a good source of organic traffic on your app – so utilize the apps wisely for marketing via social platforms.

9. Competitive Advantage with FOMO

Shopify mobile apps boost your business by creating FOMO in an attention-grabbing way. No matter if a merchant wants to distribute free samples or offer stock clearance sales or bulk discounts. Shopify mobile apps help them with custom graphics to design all these. So, informing "sale ends in" or "only a few left" will never be monotonous. No matter what you offer – its presentation has to be impressive to get clicks, and Shopify mobile apps do that. Therefore, you receive high organic traffic on your app.
You can also send a scheduled push notification as per the availability of your target audience, which has a high possibility of being clicked and even becoming a purchase.

Amazing fact: 51% of users prefer apps that offer deals, offers, and reward points.
10. Reduced Communication and Marketing Costs

Spent huge bucks on emails, text messages, calls, flyers, etc to reach buyers, yet ended up as spam? These methods are not just costly, these provide slow results. However, with Shopify mobile apps, you can now easily cut down your marketing and communication costs to half. Experience effortless communication and marketing operations with content marketing, SEO, and much more. Therefore, you can reach the buyers fast and convince them to purchase.
Check out: Spice Up Your Customer Retention Strategy With Mobile Apps
Bonus Offerings of Shopify Mobile apps for eCommerce Business Growth
Consumer insights
Unique features and functionalities
Integration for everything you need
Shopify Mobile Apps – True Competitive Advantage

Online business is a highly competitive market due to its massive growth in the last few years. Every single day, new merchants are stepping into this industry. So, staying profitable seems a bit difficult and no matter how good your products and your support are – high competition will always be a threat. The only way you can beat them is by offering ease, speed, advanced features, and reliability to your users. And all these are to be done before your competitors do that. Shopify mobile apps assist you to stay ahead in the competitive scenario and scale your business fast.
Will you still be happy with the results your online store brings? Or will you choose not to miss out on some more happiness that Shopify mobile apps bring? The choice is yours!

About MageNative
MageNative is a leading app building platform that facilitates app creation for business owners regardless of their knowledge of technical nuances involved. At MageNative we convert ideas into scalable mobile apps instantly and most conveniently.
About The Author
A content marketing professional at Magenative, An app development company providing solutions on different app development platforms including Shopify , Magento and Woocommerce.
Related Posts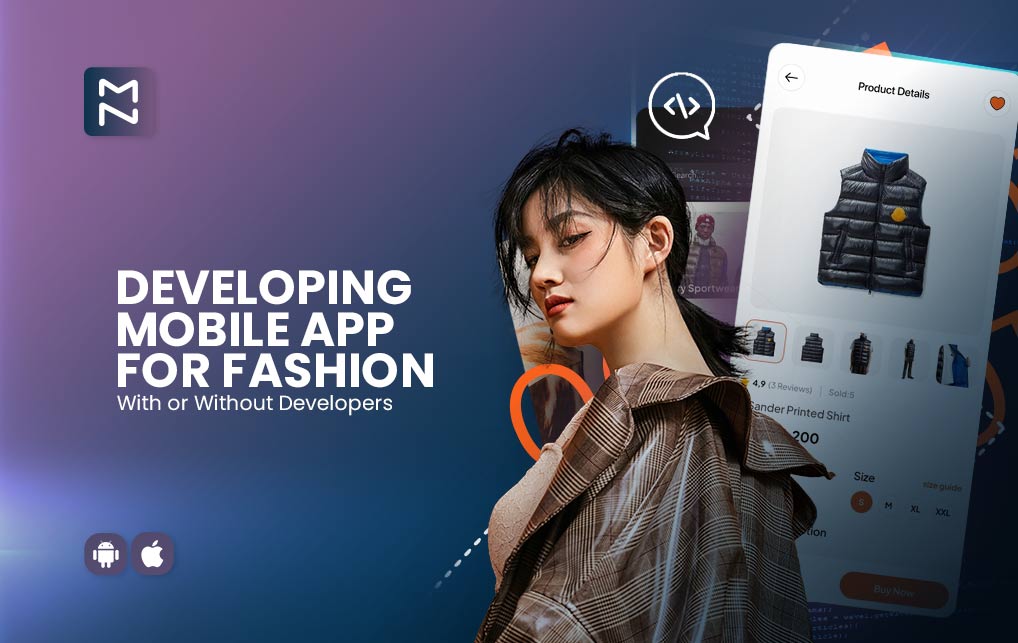 Fashion App Development: How Can You Do It? [With Cost & Time Analysis]
For fashion lovers, online shopping and mobile app purchases are…
Read article >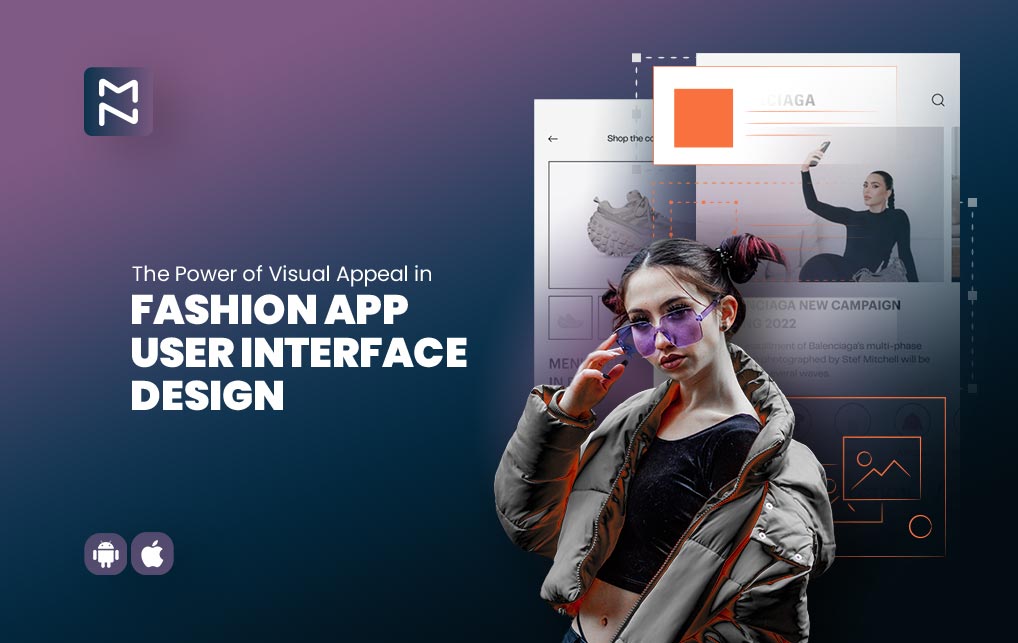 The Importance of UI/UX in Fashion Mobile App
You cannot deny the fact that UI UX in fashion…
Read article >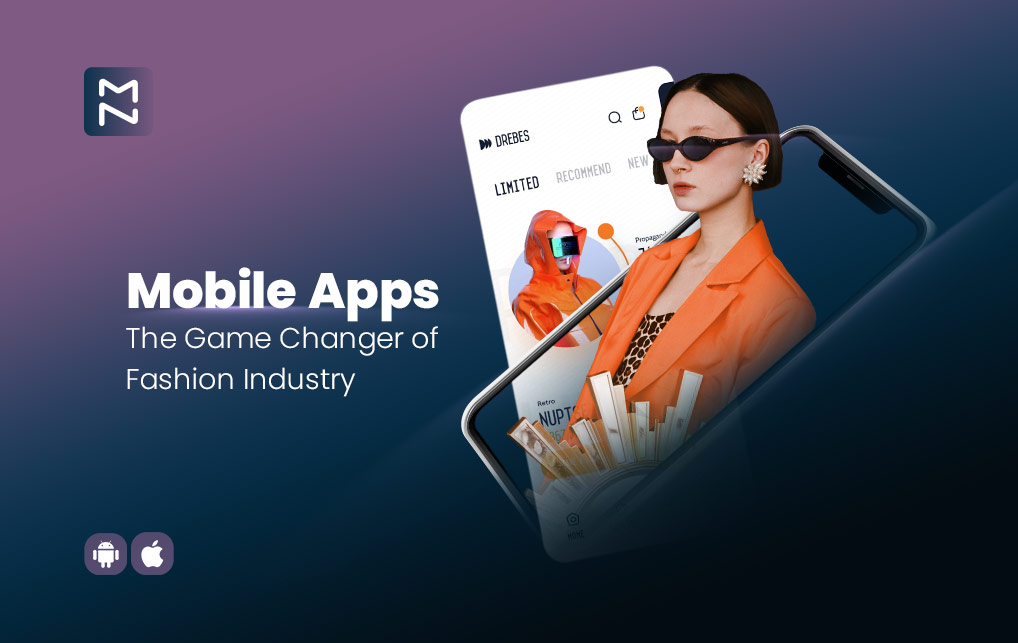 Fashion Apps – Navigating The Online Shopping Experience
Over the years, the fashion industry has been the heart…
Read article >